Years of patient relationship management and better health outcomes in just 5 steps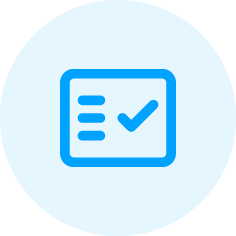 Plan your journey
Step 1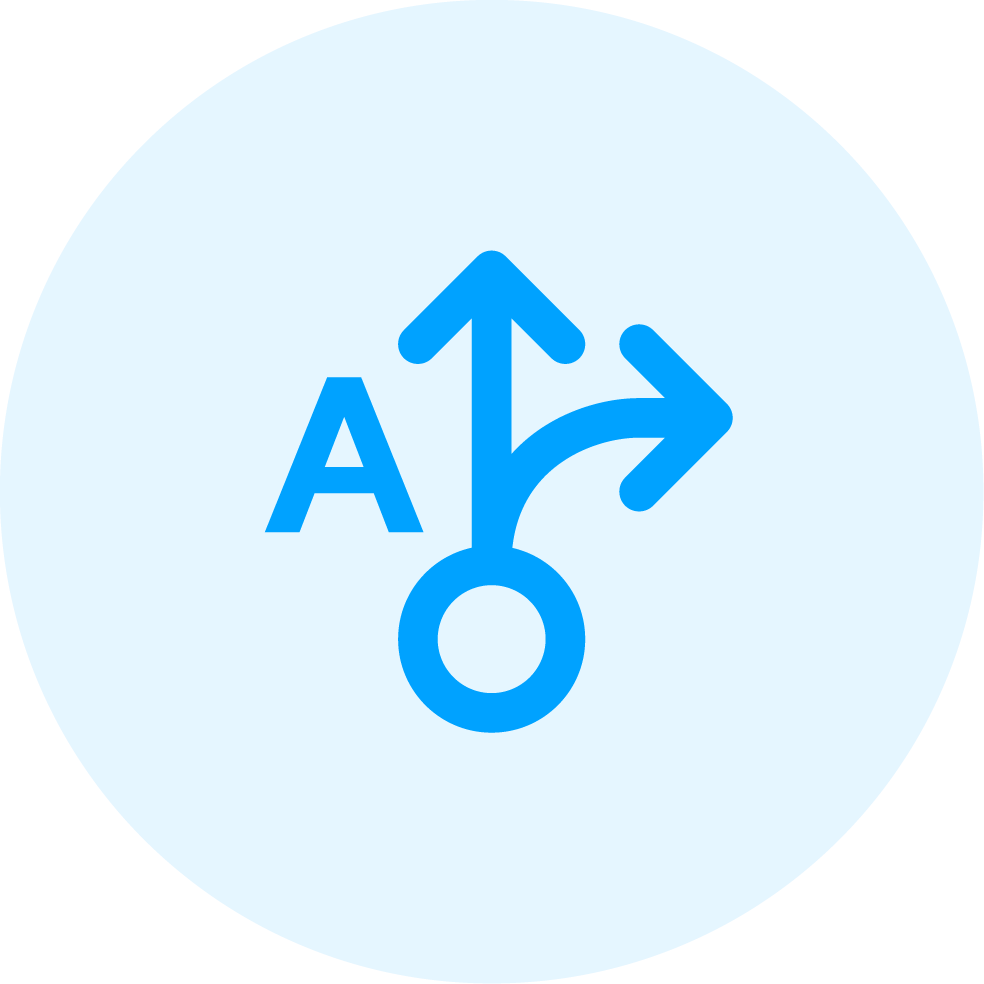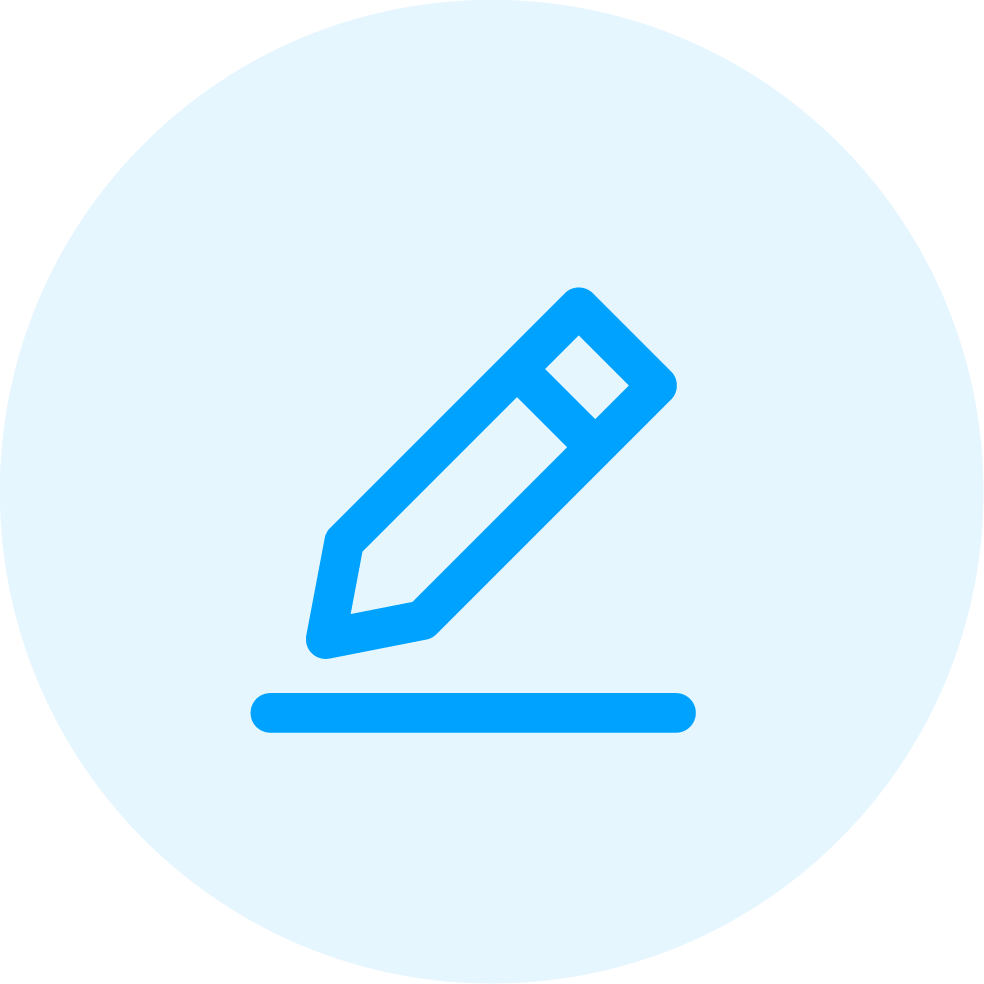 Step 3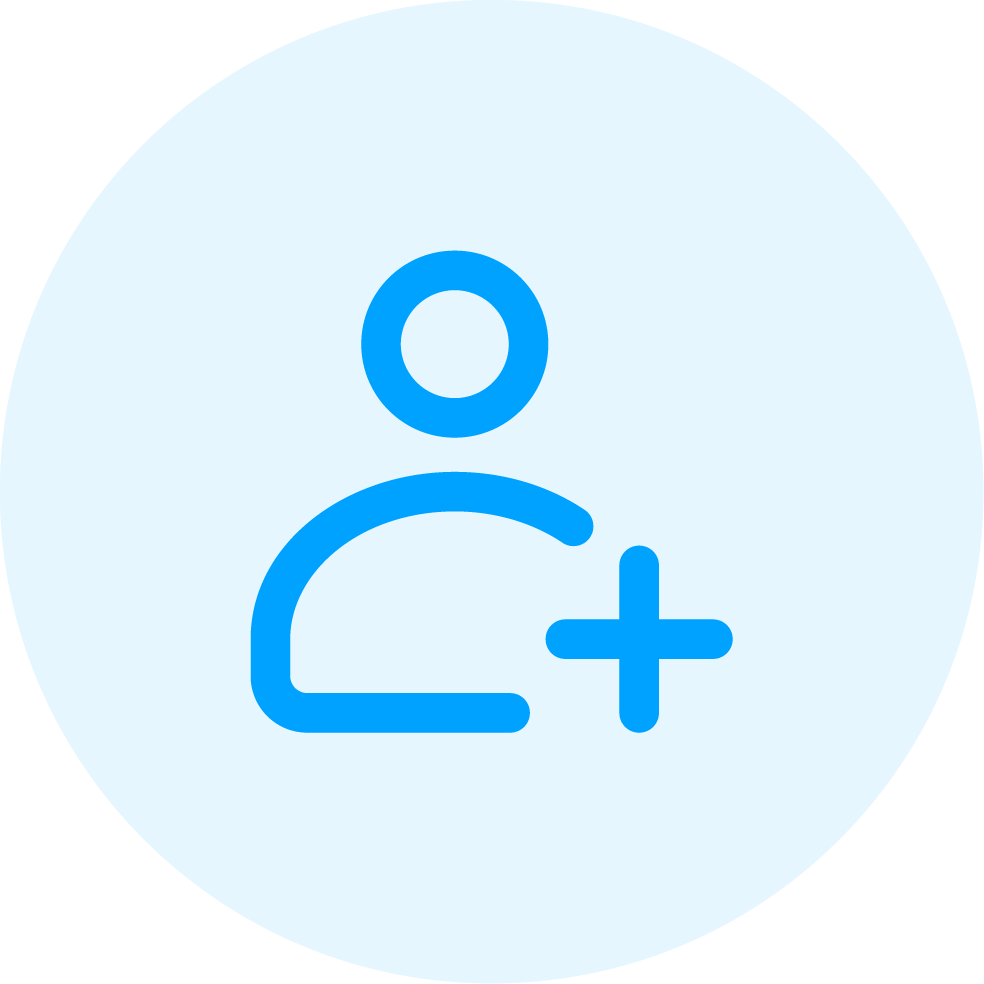 Add patients to the journey
Step 4
Run your journey!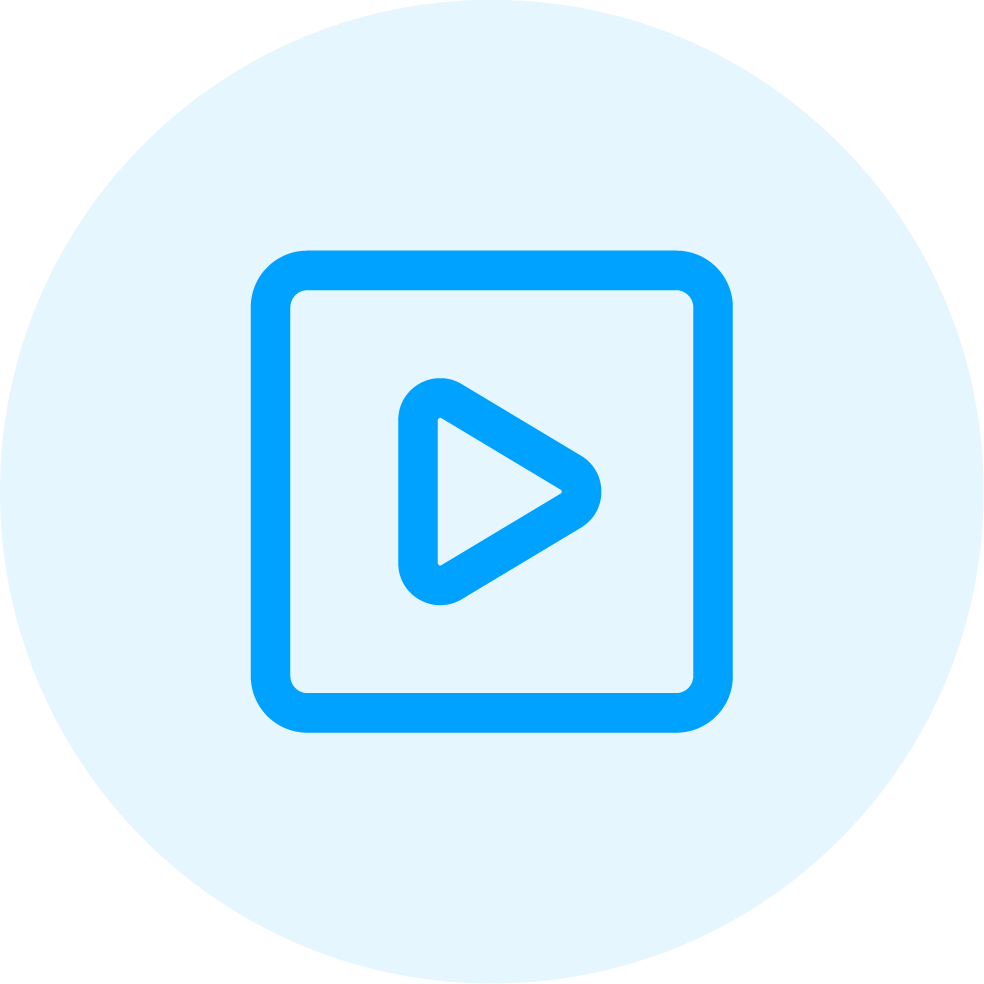 Step 5
It all starts from putting your ideas into action! Is it a broadcasting message journey or a fully calendarised one? Will it be triggered by patient enrolment or a reference event, such as a surgery? Plan your journey and set your goals based on the target population.
Create all interactions & notifications
Step 2
Now that you have made a plan and set your goals, it's time for the fun part: build your customisable digital patient journey! Our interface is incredibly simple and intuitive: by clicking on the "Add interaction" button you will be able to choose from our array of options.

Different interactions will ask for specific details, however, in all of them you'll be able to set the action, the date it will be performed and who has visibility over it.
Patient journeys are created to increase engagement, which should be based on a strong notification system. In this step, you can now add e-mail and SMS notifications with tokens for mass-personalisation of your broadcast messaging. Then, you can select who gets notified and set the exact time for sending for optimised adherence.
At this stage, your journey is almost ready for launch but there's still one major part missing: patients! In this step, you will enrol participants in your programme. You can choose to add them individually or in batches (.CSV).
Congratulations! You've just activated an entire journey with unlimited custom interactions. The next step is to monitor patient progression and interaction adherence. These insights will empower your personnel for more efficient patient relationship management and your HCPs with add-on data to existing EHRs.

knok gives healthcare professionals the tools needed for a more collaborative relationship with patients, as well as better understanding of their context and conditions. By building 1-to-1 connections across entire care journeys, we're enabling a patient-centric model.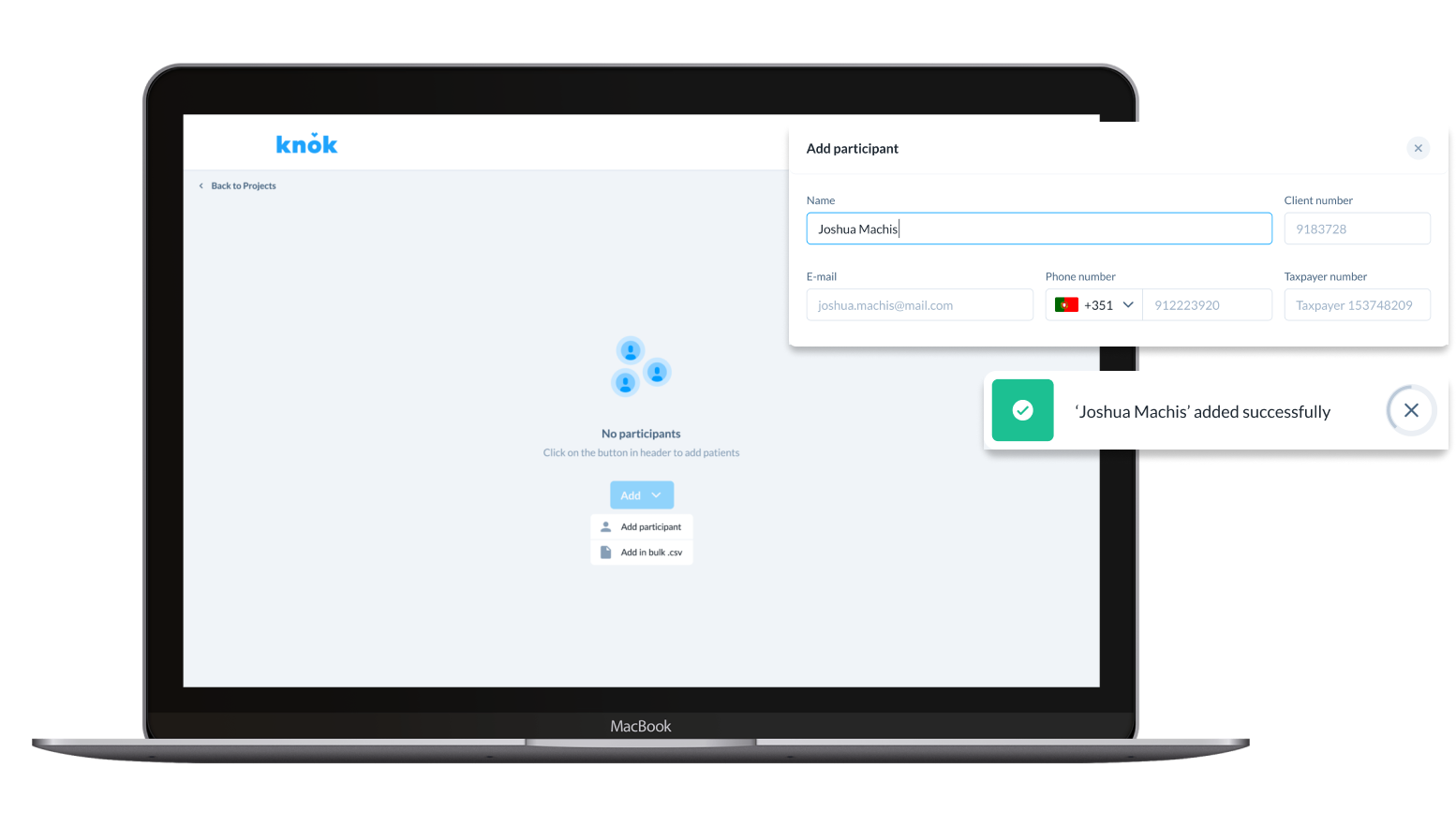 A FEW CLICKS AWAY FROM A REVOLUTION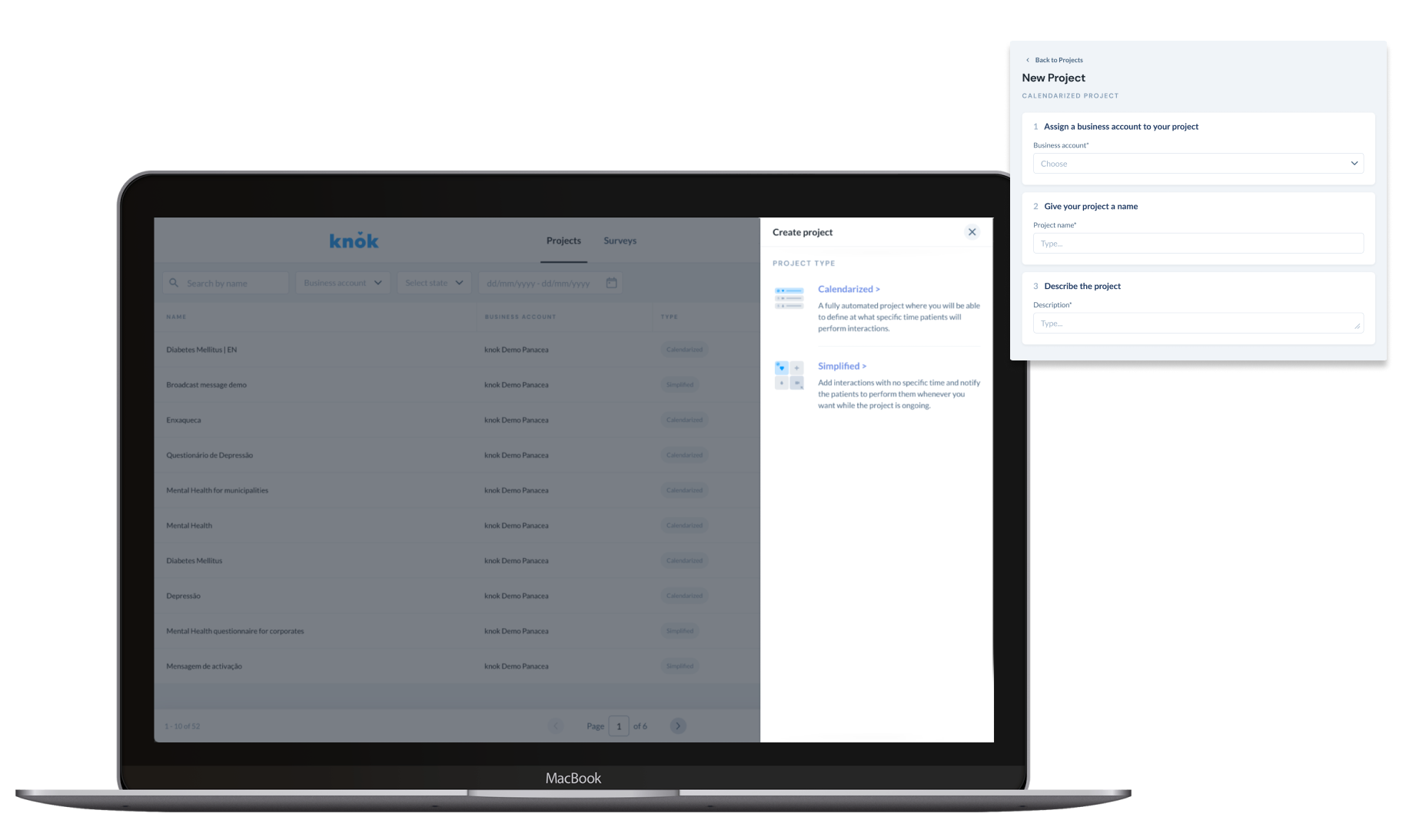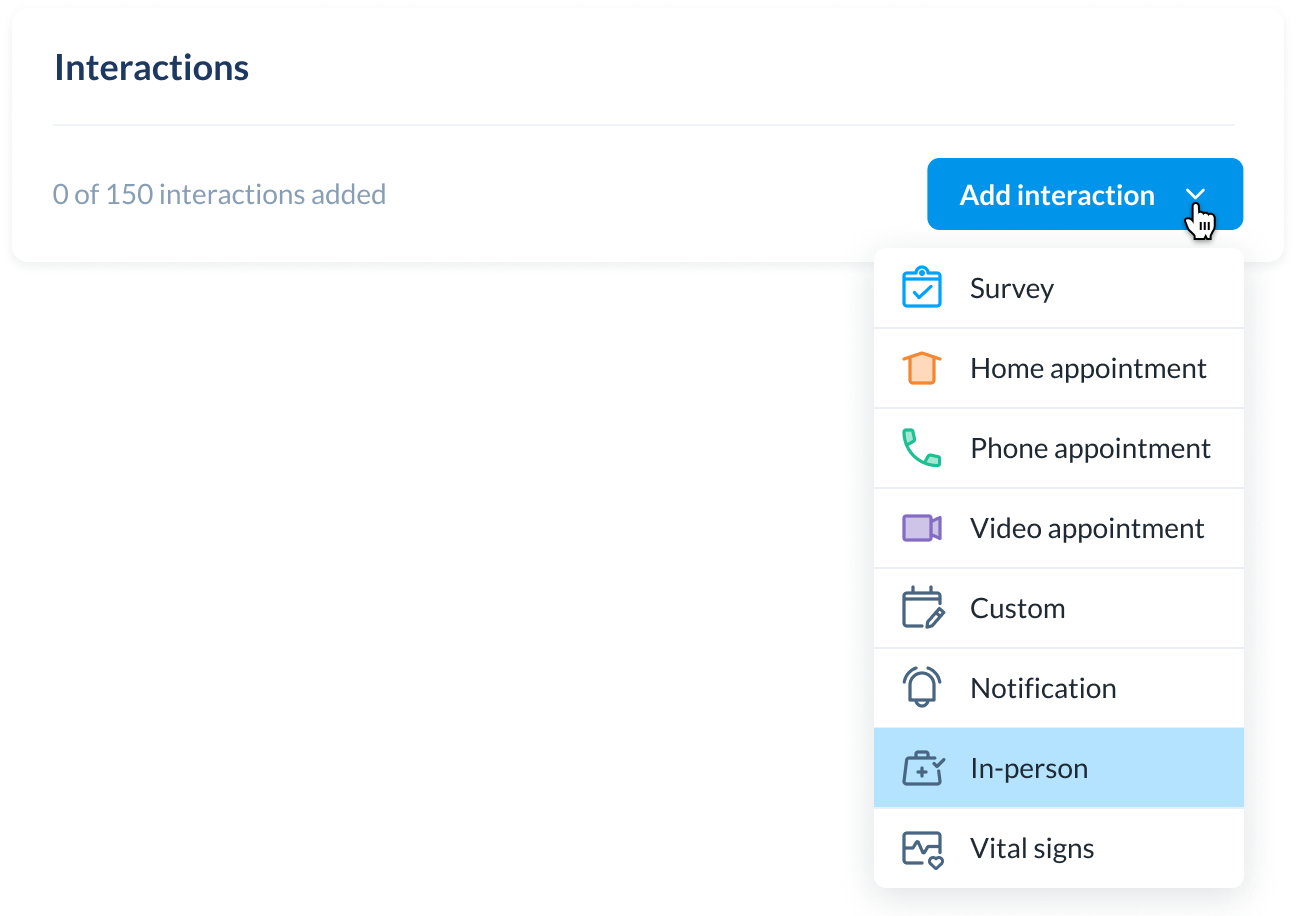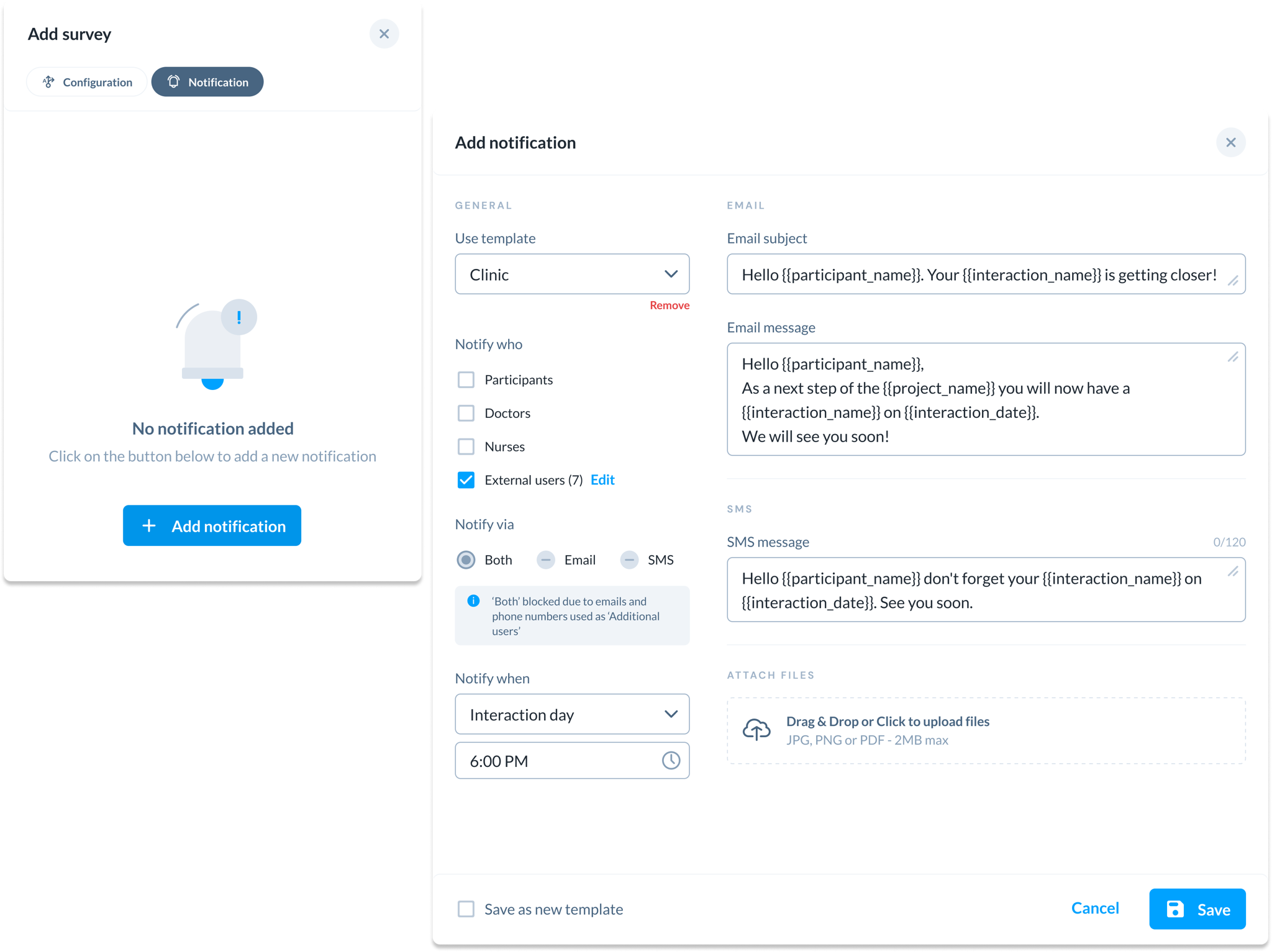 Define content & channels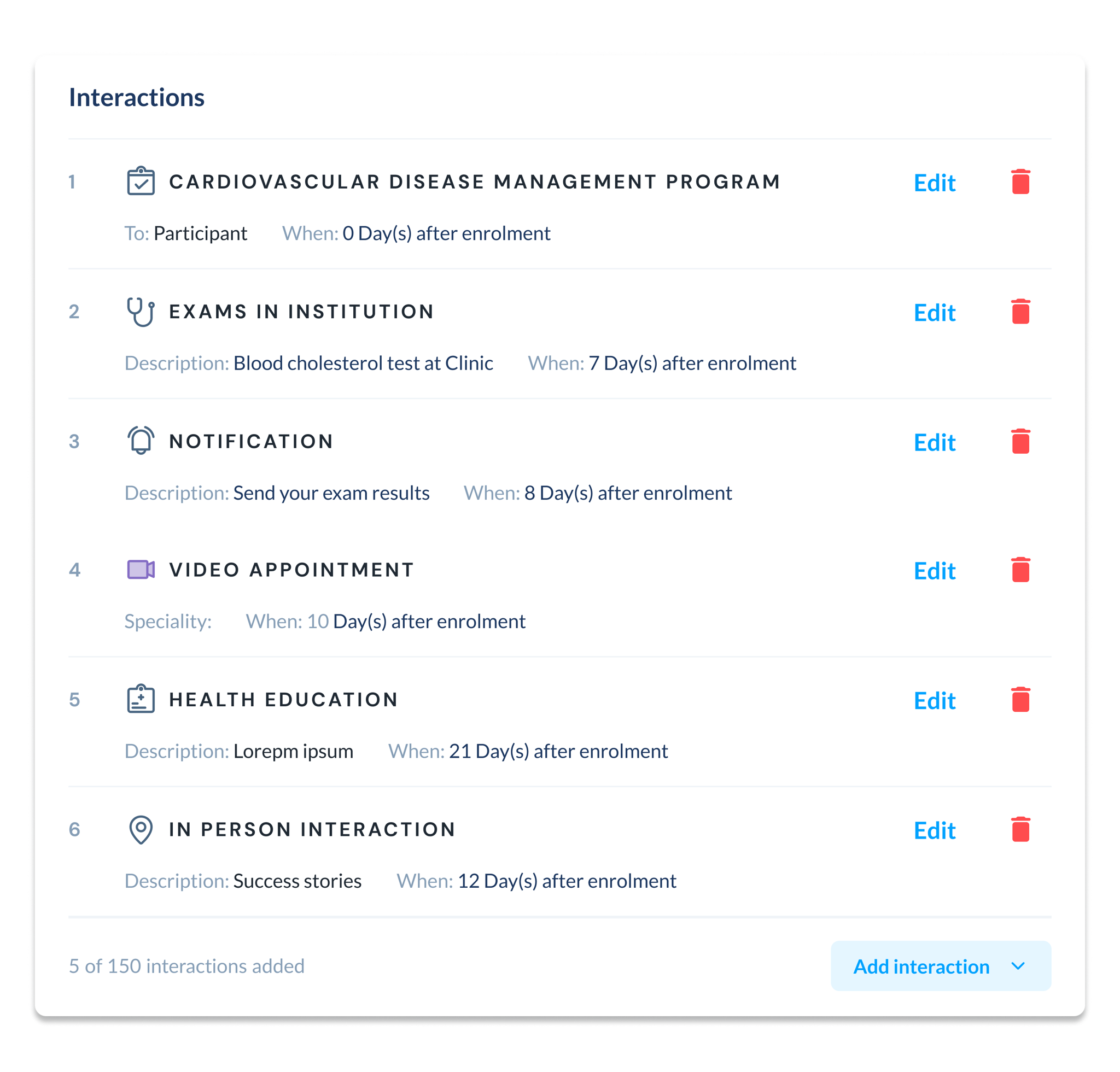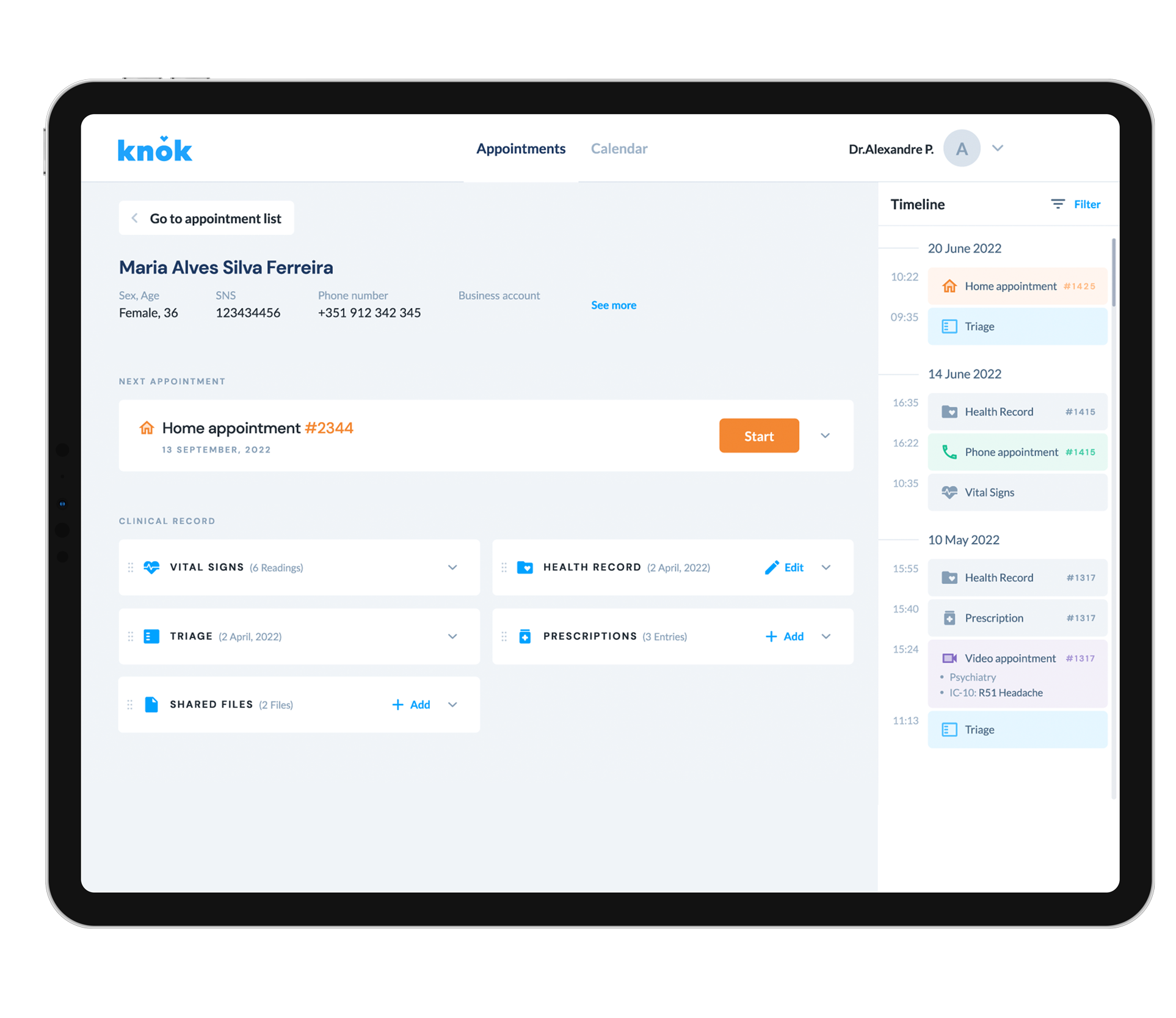 Learn more